Welcome to SG K-Wave – The Leading Korean-Wave Community in Singapore
Welcome to SG K-Wave – The Leading Korean-Wave Community in Singapore, like most online communities you must register to view or post in certain sections of our community, but don't worry this is a simple free process that requires minimal information. Take advantage of it immediately,

Register Now

or

Sign In

.



Start new topics and reply to others
View our fans creations such as artworks and many more.
Add events to our community calendar
Get your own profile and make new friends
Customize your experience here
Lastly Join Us to support Korean-Wave in Singapore.

Guest Message © 2013 DevFuse
[GAME] String Song Names into Story
#161
Posted 22 January 2010 - 02:19 PM
but as he practiced, he started to question his success, telling himself, "I'm A Loner ultimately each time..."

forever a
V
ery
I
mportant
P
erson
V.I.P.
---
#162
Posted 22 January 2010 - 10:59 PM
Then suddenly the apartment starts shaking and he falls and prays, "Hallelujah, I'm falling with the collapse building, WHY?!?!?"


SUPER JUNIOR, SHINee and U KISS FIGHTING!!!
---
#163
Posted 23 January 2010 - 08:04 PM
he thought he's going to die soon. "i will see you in heaven [ft island]."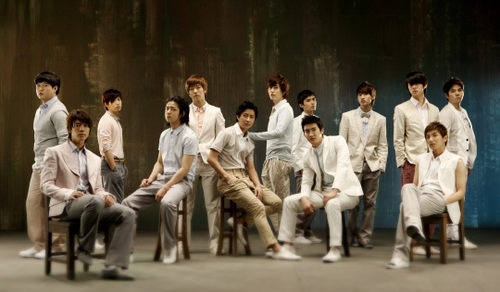 SUPER JUNIOR IS

♥

BY

EUNBI
---
#164
Posted 24 January 2010 - 02:46 AM
but then he felt someone pulling him before he could enter heaven, saying : " Please don't go yet ! I haven't even spent my life with YOU that much....



LOL
is this toooo long??

KE XY__
shinee.exo.cnblue.btob++
---
#165
Posted 24 January 2010 - 06:31 PM
The guy ignored the person and went "LA LA LA~" (bigbang) , shaking off the person and flying off through the hole in the sky~

---
#166
Posted 24 January 2010 - 10:42 PM
He turned back...seeing another person flying through the window with him! Omg!! Its another girl who had a crush on him while he was so smitten with that 'betrayer'! The girl while flying out the window shouted :"you...you...you are the one i love(sj-kry) all this while"

---
#167
Posted 24 January 2010 - 11:09 PM
god then say to the girl..
"Beacuse of you, i shall grant you both another life..and both of you must live life to the fullest!"
and so..they were brought into the new world

---
#168
Posted 24 January 2010 - 11:25 PM
However when they arrive at Seoul once again, both lost their memories.

소민♥지용
---
#169
Posted 25 January 2010 - 06:03 PM
And one day they met at the crossroads....

and they fell in love with each other One More Time (jewelry).

---
#170
Posted 26 January 2010 - 04:20 AM
This is the start of...a new
love story
---
#171
Posted 09 February 2010 - 10:08 PM
She asked him on their date "
Love is ..
" and he filled in the blank with "
You, My Little Princess
"
---
#172
Posted 14 March 2010 - 12:04 AM
she repiled 'your words are candy to my ears!!!'

---
Share this topic:
---
1 User(s) are reading this topic

0 members, 1 guests, 0 anonymous users