Everyone knows that MBLAQ always produces quality albums/singles. Just like what their initial means, "Music Boys Live In Absolute Quality". Indeed, all the wait has ended and it is time for harvest. The release of Mona Lisa has marked down the milestone of their 3rd mini album ever since their debut in 2009. I am not going to deny that how much I love their music from the start till now. This mini album will definitely brings you absolute excitement.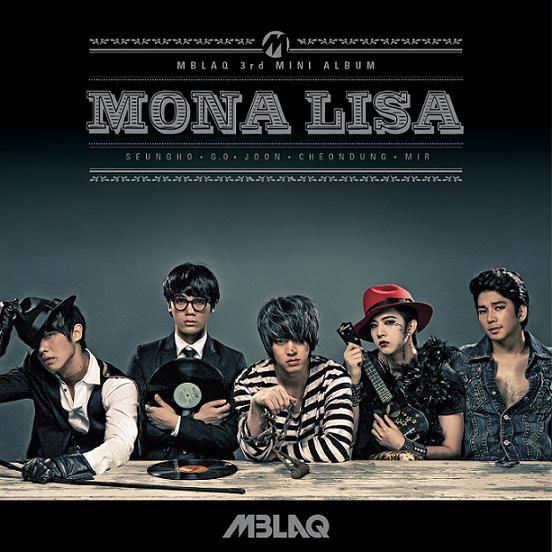 MBLAQ – Mona Lisa
1. Ojos Frios
2. Mona Lisa
3. I Don't Know
4. You Knew
5. One
6. I Shouldn't Speak

With six full length tracks alongside with one intro track, these boys are definitely showing fellow A+ that they are ready to be back!
With the title track named "Mona Lisa", my first impression would be mysterious as most of us know that it is a portrait of a woman painted by Da Vinci. Indeed, this track has a backup instrumental that gives out this mysterious atmosphere. I was deeply mesmerized just from my first listen and it was no doubt an excellent choice for the title track.
The third track of the album was a very different track that gives more hype and lifts your mood up in no time! Everything was greatly balanced out in this track with charismatic raps and falsetto that sets one mind free. Do take note of the hilarious dub at the end, it totally cracked me up endlessly! One of the most remarkable track in my opinion.
Overall, the whole album was definitely worth the wait for fellow A+. I would really like to write something for every track on this mini album but my mind would probably let my gibberish fan side take over.
Rating: 5/5 (A mini album that balanced between genres and 'Good' is the only word to describe it.)