One of the more successful boy-group that debuted back in the 2010s, Infinite is back with their first full album. Having released popular hits like "Come Back Again", "BTD" and "Nothing's Over," I'm sure many Inspirits are anticipating this first full length album from the boys.
That's right, their first full length album consists of 10 tracks. Not forgetting to mention that two of their main vocalist -Sunggyu & Woohyun recorded their solo tracks for this album as well. Definitely a real catch huh? Let's get into it right away!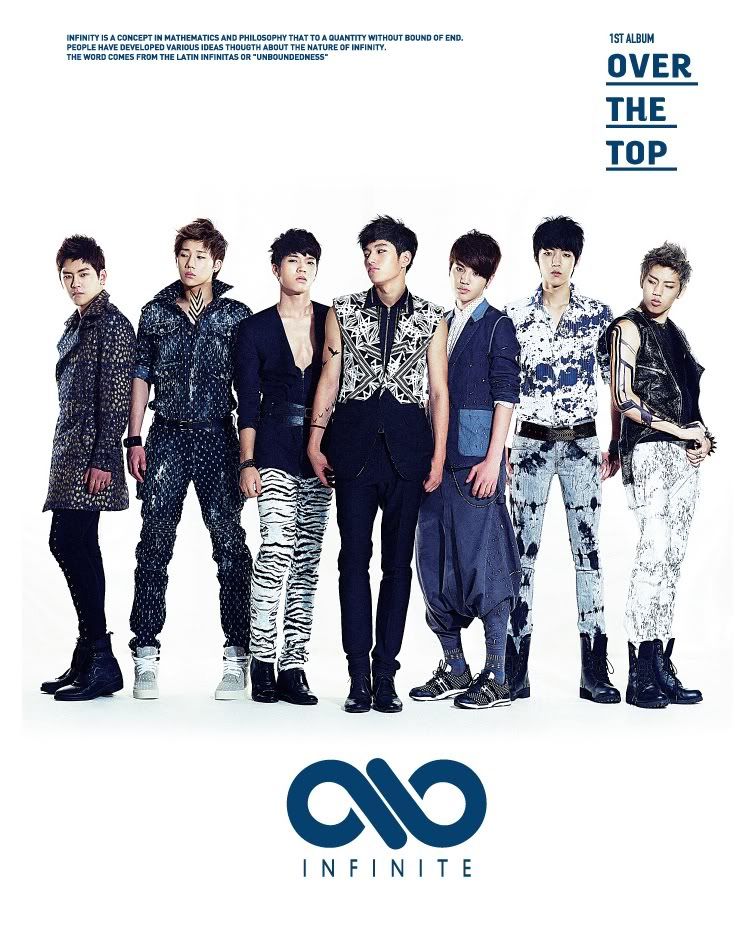 Infinite – Over The Top
1. Over The Top
2. Be Mine
3. One Third
4. Tic Toc
5. Julia
6. Because (Sunggyu's Solo)
7. Time (Woohyun's Solo)
8. Amazing
9. Crying
10. Real Story

The title track, "Be Mine" has a really upbeat and addictive instrumental backup throughout the track. The producer really got the most important part of the track which is the chorus. It was well thought as it is REALLY brainwashing the moment you listen to it for the first time. Dragging you to the climax and ending with a rap, I just love endings like this!
One more awesome track that needs to be introduced is "Amazing" as it is really amazing indeed! This track bears as a mood lifter atmosphere and somehow motivational too. This is the type of song that'll cheer your moody day up since it has lively vocals and a clean beat. Trust me; you'll love this track.
Overall this is definitely an album that has real effort put in by both the artist and producers as you could hear it clearly with all 10 tracks. Props for the hard working boys!
Rating: 4/5 (Musical style are maintained, go for it if you love their previous hits